At its core, Natilik is a business that cares deeply about delivering an exceptional service to all stakeholders: our clients, our people, our partners, our communities and our shareholders. This focus has driven our success to date and will continue to do so in the years to come.
73

Client Net Promoter Score

86

Employee Net Promoter Score

21%

11-year Revenue CAGR

31%

Four-year Recurring Revenue CAGR

26%

11-year Adjusted EBITDA CAGR
Financial Highlights
The year to March 2022 was another year of healthy growth for Natilik. Revenue grew 15% to £86.5m with recurring revenue representing 54% of the total. Adjusted EBITDA grew 12% to £7.3m.
2021
Second share buyback programme.

2019
Launch of own IP platform, DevOps, and Hybrid Cloud PaaS Hosting Services into the marketplace.
2018
Established UK business units.

ISO27001 Certified in all UK and international operations.
2017
First share buyback programme.
2015
Natilik brand established with centres of excellence set up in New York, London, Sydney.


2010
Venture Capital backed management buyout completed.

2006
Company founded with a focus on partnering with Cisco.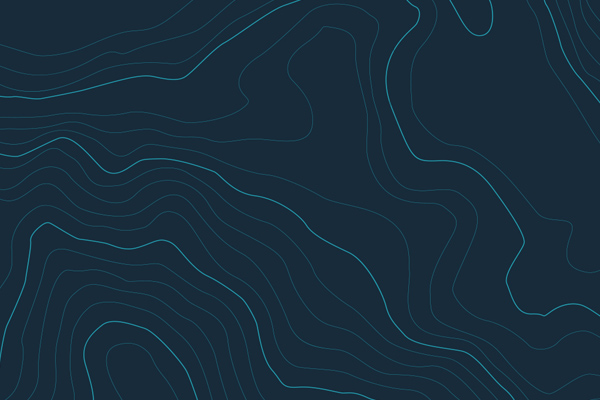 Ownership Structure
Natilik is 60% owned by its employees and 40% by a small number of external investors. As an appreciation for hard work and loyalty after just two years in the company, every person, no matter their role, is entitled to join the employee equity scheme.
From 2010 to 2021, Herald GP II Limited held a majority equity stake in Natilik as our venture capital investor. In March 2021, a refinancing led to the exit of Herald, with a number of individual investors remaining as minority shareholders.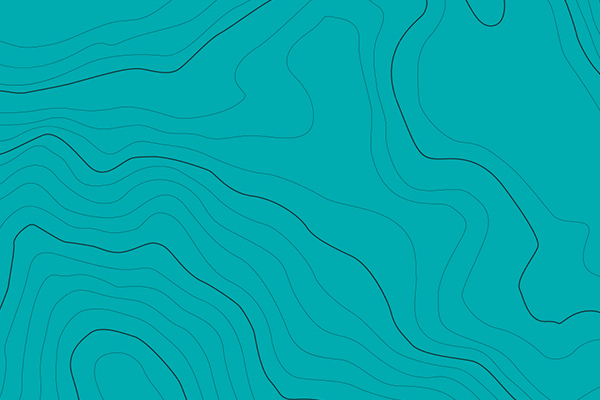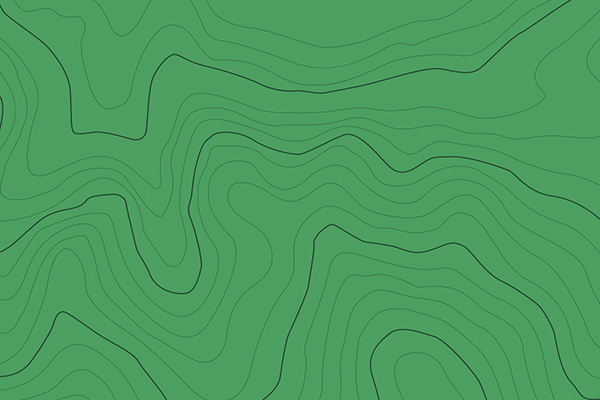 Risk Management
Risk Management is owned at a group board level within Natilik, using a Risk Register which categorises known and potential risks based on their likelihood of occurrence and impact to the group. The Register is maintained centrally and reviewed with the wider leadership twice each year using methodologies consistent with ISO27001 – the International Standard for the Information Security Management. Natilik has held the ISO27001 standard globally since 2018. The key risks are then reviewed at a board level to ensure the appropriate risk mitigation plans are in place.
Ian has 30+ years of IT industry experience working across many sectors such as banking, law and service providers. Since 2015 Ian has been a part of the Natilik team, initially building the Network, Security, and Datacentre technology practices before taking responsibility for London Enterprises' operational services. Most recently Ian has moved into the Group Technology Director role focussed upon developing our group wide technology strategy, fostering our amazing technical communities and building and maintaining fantastic vendor and partner relationships.

Katie began her journey with Natilik in 2015, initially as a Project Manager. Her exceptional performance in delivering outstanding projects for key clients, including Capital One, paved the way for her to lead the team for National Enterprise. She has recently moved to the role of UK Professional Services Director. Since leaving education she has spent her career working in the communications sector and has over 15 years' experience in this industry. With plenty of hands-on experience both at Natilik and in her previous roles she provides mentorship to her team and continues to engage on projects as key stakeholder to ensure their success. Katie holds a Prince2 Practitioner and MSP Foundation accreditation.

John is an entrepreneur and philanthropist who chairs a number of public and private companies including Maintel PLC and the London Theatre Company. He is a non-executive director of three investment management businesses and has a range of venture capital interests in E Commerce, media and telecommunications. John is also chairman of The Prince's Trust, a trustee of the Tate Gallery, the National Gallery, Chatsworth House, the Arts Foundation and several other charities.

Paul has been at Natilik for over 8 years, working with, and delivering to, a vast array of Natilik's strategic clients. Paul's focus is now on Natilik's managed services business as a whole, and ultimately achieving a world class experience for Natilik's clients. A graduate of St Mary's University College with a BSc (Hons), Paul studied a combination of Business Management and Sports Science.

Since leaving education, Rebecca has spent her career working in the technology sector and has over 10 years' experience in this industry. In 2022, Rebecca joined Natilik as a Renewals Manager, and thanks to her exceptional performance in delivering renewals for key clients, she now leads the UK team as Recurring Revenue Operations Director. In this role Rebecca helps to shape the future of our company by ensuring the ongoing success of our renewals function. With a wealth of renewals and contract management experience, both at Natilik and in her previous roles, she provides mentorship to her team and continues to safeguard and enhance Natilik's recurring revenue streams.

With over 20 years in the IT industry, Jonathan has a broad range of experience across multiple technical disciplines. During his time at Natilik, Jonathan initially held the role of a Contact Centre Solutions Architect. His expertise and contributions propelled him into the leadership role of heading the National Enterprise Solution Design Team, ensuring that Natilik's team of talented Solution Architects guide our clients through the complex world of IT. He is now our Customer Engagement Solutions Director, where he remains committed to fostering innovation and defining Natilik's strategy and proposition to address the customer experience challenges faced by organisations in the digital era. Before Natilik, Jonathan led client innovation programmes across a number of large UK based organisations, and has built and led software development teams responsible for some of the software that exists in Cisco solutions today.

Mike has worked in the technology industry for over 25 years and has been CEO of Natilik for 10+ years, since leading a management buy-out of the business in 2010. He has led the organisation through a sustained period of year on year organic growth, expanding the business internationally, creating a new brand and diversifying its portfolio of services and solutions. As Managing Director he built the business from a start-up to £8m revenue and then under his tenure as CEO the company has grown domestically and internationally, now employing approximately 300 people with a revenue approaching £100m.

Mark has worked in the technology sector for over 20 years and has been the Chief Information Officer at Natilik since 2015. He has led the IT function globally through a period of sustained growth with a focus on Infrastructure, business continuity and certification to ISO27001. Mark is responsible for Natilik's global Information Technology systems & security and is focused on the systemisation and digital transformation of the business. Mark has a background in communication engineering and prior to Natilik worked at Swiss Engineering company ASEA Brown Boveri (ABB).

Mike has worked in the technology sector for over 25 years and has been the Chief Operating Officer at Natilik since 2010. He is a member of the board and has led the technical and services teams through sustained profitable growth and portfolio diversification. Mike is focused on developing further in-house Natilik solutions adding intellectual property to the company's offers. Prior to joining the Natilik, Mike graduated with a BA (Hons) Business Studies and worked at IBM Global Services and Cable and Wireless.

Liam joined the Natilik team in October 2022. In addition to his responsibility as Chief Financial Officer, he supports the sales team on large commercial transactions, including legal support and structuring. He also oversees business unit level financial reporting and financial planning. Liam is qualified as both an accountant and corporate treasurer. He spent twelve years at Daisy Group in a number of senior finance roles, including Director of Group Finance and Chief Financial Officer for the IT Partner Services business. Prior to that, he held senior finance positions within the National Nuclear Laboratory and also DSGi.

Rob, Security Solutions Director at Natilik has worked in IT for over 20 years with roles in engineering and pre-sales, delivering as well as designing solutions from VoIP, WAN, networks and security. Since 2022, Rob has led the security proposition for Natilik globally, helping to define Natilik's GTM strategy, partner offerings and end-to-end security solutions. He is passionate about all things security and enjoys engaging at all levels of the business.

Chris has been with Natilik for 20+ years and now as Operations Director for our Managed Services business he has responsibility for our largest outsource manage service clients. Chris began his career at Natilik as a Support Engineer having graduated with an Engineering degree from University of London. Prior to his current role, Chris was Practice Director for our Contact Centre business and has also led our Design team as CTO for a number of years.

Starting off his journey at Natilik as Principal Architect, Ash is now our Networking Solutions Director. Ash's career is defined by a wealth of knowledge, passion and a deep commitment to technology supporting client's key business outcomes. With almost 20 years' experience in the industry and various roles in engineering, pre-sales and consulting, Ash has gained extensive expertise across networking, data centre and security technologies. Prior to Natilik, Ash worked as Principal WiFi Consultant at Daisy Group, providing technical leadership for high visibility and complex wireless projects. Ash holds a BSc in Networks & Telecommunications from Sheffield Hallam University, graduating in 2005 and has recently become a dad for the first time!

James has been working with clients in the technology sector for over 15 years. During this time, he's designed and delivered many complex solutions across a broad range of industries & verticals. James' primary focus has been to demystify technology so that clients can achieve meaningful outcomes. James joined Natilik in 2016 in a senior role within Natilik's Collaboration business, and in 2020 was promoted to Managing Architect, leading the design team within Natilik's Commercial Business. Three years later, his expertise led him to the role of Collaboration Solutions Director. James holds a BSc from the University of Bristol and has held design and deployment roles across a number of channel and service provider partners.

Supriya has held various leadership roles across the retail and technology sectors. Since joining Natilik over 10 years ago she has contributed significantly in the growth and retention of recurring revenues over the past 6 years alongside improving operational efficiencies and currently heads up the finance and operations team as Finance Director.

Lisa has worked in the technology sector for almost 15 years with significant international business experience. Prior to joining Natilik, Lisa's work in the luxury retail sector took her to work in the Middle East & Asia before her passion for excellent customer service & client satisfaction moved her into the technology industry alongside a move to Singapore where she lived & worked for 11 years. After a permanent move back to the UK in 2017, Lisa joined Natilik in the Service Delivery team and was quickly promoted to join our leadership team as Commercial Client Success Director. Lisa has now moved to the role of Client Services Director, running our combined efforts across Client Success Management, Service Design, Service Delivery and Service Transition.

Kimberly is a Chartered Marketer and has over 15 years of experience in marketing and sales. Prior to joining Natilik as the Chief Marketing Officer in 2019, Kimberly worked in a variety of sectors, including technology, retail, manufacturing and professional services. Kimberly holds an MBA from Durham University and is a Fellow of the Chartered Institute of Marketing. She has mentored on Industry organisations, such as the CIM and the University of Cambridge, and is actively involved in in-house mentorships and coaching programmes.

Charlotte worked in the luxury retail sector for almost 10 years before her passion for people led to a career shift into HR. Joining Natilik in the People Team in 2020, she progressed into Leadership in 2022 and now leads the People Services Managers in their pursuit of making Natilik a fantastic place to work.

Starting off as a founder of Bubakov.net (a community-led ISP) whilst still in his teens, Matyáš built on open source solutions, seeing the potential of community, open source and how network can shape communities and how community can shape the network. He has since designed data centres at Google, core mobile and internet provider networks and now stands as Technology Director at Natilik focusing on Multi-Cloud and DevOps. Alongside this, he co-organises Network Automation Meet-Ups in London, speaking multiple times at HashiConf Global, Cisco Live and DevNet Create in US, Europe and APAC and constantly pushing boundaries and supporting this ever-evolving and exciting industry. He is 2x Cisco Live Distinguished Speaker, Cisco Champion and HashiCorp Ambassador.

Alastair has worked in the technology industry for over two decades and has been with Natilik for much of this time. Since the management buy-out in 2010, Alastair has led sales and client business teams before becoming the Managing Director of the Commercial business in 2018. Since then, Alastair has overseen the growth of the commercial business by 100%. His dedication and expertise led him to the role of Natilik's UK CEO in 2023. Alastair graduated with a first class BA (Hons) in Technology Management from Oxford Brookes and previously worked in the digital media and recruitment sectors.

Arjun has held multiple roles across the technology industry over the past seven years, with a focus on project/programme management. Prior to joining Natilik, Arjun was managing programmes across public sector clients including global, multi-architecture deployments. Arjun holds a B.A (Hons) degree in Business Administration with Spanish from the University of Kent, which included a year spent exploring South America.

Gavin has been with Natilik for nearly ten years and is now Professional Services Director for the Collaboration and Customer Engagement team. Prior to this, Gavin was a Programme Manager within the Transition and Project Delivery Teams. Gavin has led Programme and Project Teams in the delivery of solutions across multiple technology areas, but specialising in more recent years in Contact Centre and Collaboration, which has resulted in successful implementations for clients such as Vocalink, Skanska, Greenergy, Coventry Building Society and The AA. A great highlight was transitioning The AA across to Natilik's Contact Centre as a Service and the Natilik Platform. Before Natilik, Gavin had 14 years' experience in IT across Service Management, Business Analysis and Project Management, where he largely learnt his trade at Anheuser Busch and Logica.

Matt has been with Natilik for 21 years and now as Managing Director for the National Enterprise business he has responsibility for 72 people and £26m of P&L revenue. Prior to this, Matt was the Chief Business Development Officer. The National team now looks after 35 clients, in which Matt has led teams that have won 31 of them over the past 14 years including The AA, Aviva, Capital One, Dyson, JD Sports, Talk Talk, and most recently HomeServe. Prior to joining Natilik, Matt graduated with a 2:1 in Accounting and Finance, including time at business school in Sweden, where he was in the Territorial Army equivalent of University for four years.

Ankita has been working in technology industry for over 11 years and learned her craft through studying as an engineer. Prior to working at Natilik, Ankita has worked in a variety of companies such as, Wipro Technologies and Cisco, where she was an Implementation and Support Engineer. In 2014, Ankita joined Natilik and has held a variety of roles from being a NOC engineer to currently being responsible for IT Operations team as the IT Operations Director. Ankita is obsessed with improving customer services for clients and the Natilik internal team.

Kelly has worked in the technology industry for 20+ years and has been Natilik's Chief People Officer since 2016. Prior to Kelly's people role, she spent 18 years in client-facing service delivery roles. Kelly's passion for service excellence was easily transferred to a people role, where creating an amazing place to work is Kelly's number one focus. Natilik has since held a top position in the Great Places To Work awards, with our most prestigious awards in 2019 and 2021 being the number one Best Place to Work in tech.

Since graduating from De Montfort University, obtaining a BA (Hons) in Accounting and Finance, Akil has amassed over 15 years of experience in the Technology industry working in various finance roles. Akil has been with Natilik for over 8 years and is currently our

UK Finance Director, responsible for £37m of P&L Revenue and leading Finance and Sales Operations teams.