The way your customers want to engage with your business is changing. As the demand for seamless digital experiences grows, you need to ensure your contact centre is ready for the challenge.
Work with Natilik to experience the power of feature-rich, contact centre solutions that maximise your operational efficiency, boost your agent productivity and keep your customers coming back time and time again.
86%

of customers will pay more for a better customer experience.

92%

of the buying experience is based on how the customer feels they are being treated.

61%

of consumers say that they have stopped transacting with a business after a poor service experience.
Technology stack
Omni-Channel Customer Service

Ensure your customers receive a single, interconnected experience however they engage with your business. An omni-channel solution allows you to create pre-defined rules that route your customer interactions to the right agent or tool based on their intentions or your business priorities. Utilise deep insights into previous interactions and contextual data providing your customers personalised experiences that increases first contact resolution and boosts their confidence in your business.

Operational Efficiency Tools

Maximise the productivity of your contact centre by delivering the quality, reporting and workforce management tools required to engage your workforce and exceed customer expectations. By combining the voice of your customer with intelligent management and recording systems, you can ensure your contact centre and your agents are working at peak efficiency and productivity.

Automation & Self Service

Ensure you can keep up to date with the priorities of the modern customer and the demands of your business leaders by utilising technology such as artificial intelligence and bots to automate elements of your contact centre and the customer experience. From online chatbots to natural language understanding interactive voice responses (IVR), a well-executed automation strategy that combines the right technology for your business will improve customer experience and boost the efficiency of your contact centre, all without putting additional pressure onto your existing resources.

Experience Management

In today's world, many of your customers would be willing to pay more for the best experiences and services. Experience management tools put you in control, allowing you to monitor and manage your customers' experiences, so you can understand the impact any changes to your business will have on customer sentiment before you make them. From optimising customer experiences, to boosting employee engagement, the Natilik team can help you use experience management to achieve your business goals.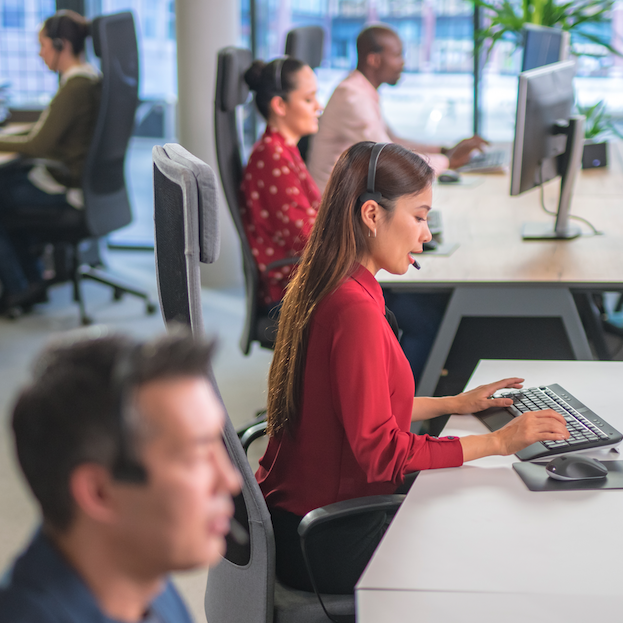 Why Natilik for Customer Engagement
Having worked with some of the world's most complicated contact centres, Natilik understands the challenges you face when trying to improve your customer's experience, boost agent engagement and meet the efficiency and cost saving targets of your business. Whether you are looking to move your existing on-premise solution into the cloud, add additional contact channels or harness the power of AI and bots, the Natilik team will work with you to ensure you have a contact centre solution that is right for your business, your agents and your customers.